guidance to establish a creative, professional and strategic Online presence
Everything you need (and more) to develop your personal brand strategy on your own. Immediately access checklists, exercises, templates and tools to enhance your online presence right now. Without an expiration or subscription, take your time without hitting the bank for custom services.
Immediately receive:
• 200+ item checklist for your résumé, letter, email and more
• Privacy setting instructions for 15+ social media platforms
• 5 exercises to help you develop your unique personal brand
• 45+ tools for your résumé, site and social strategy
• PRSNL's written philosophy on personal branding
• 10 Commandments and 10 Considerations before starting
• 6 uniquely designed résumé and cover letter templates
• SEO (Search Engine Optimization) best-practices overview
• Tips and tricks for interviewing or networking in person
• Life-time access to current and new sections as we expand
• 24/7 support with a direct line for questions
Join +500 others and access it all right now. FAQs
After purchase, you can apply this credit to our 1-1 Services.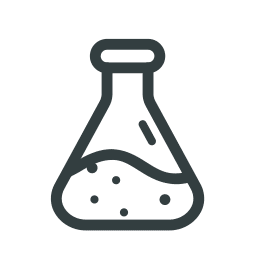 Together we'll apply effective and tailored digital marketing strategies to develop your personal brand. Based upon your unique needs, background and goals, we'll provide personalized services and take on all the heavy lifting. Build your package. Prices vary by project and expedited requests.
What's possible:
• Audit of current résumé and online presence
• Résumé writing, design and ATS optimization — from scratch or update
• Cover letter writing — template or per application
• LinkedIn profile building with keyword optimization
• Personal brand story creation with unique positioning
• Personal website and SEO — landing page or complex site
• Logo, color scheme, business cards and schwag creation
• Executable social strategy for content and channels
• Ghostwriting for articles and blogs to publish on social
• Online privacy setting walkthrough per social platform
• Interviewing, networking and email strategy — or templates
• High-end strategies: social ads, chatbots, Snapchat filters, etc.
• Prioritized 24/7 support with a direct line for questions
• Access to PRSNL Branding's DIY Kit
Praised by 100+ students and professionals. FAQs
CUSTOM PACKAGES & PRICING / EXPEDITED SERVICES AVAILABLE
You are your own media co.
OLIVER LUCKETT, entrepreneur & AuthoR
04. TESTIMONIALS
From Our ClientS:
"The DIY Kit had everything to help me build my online personal brand, and more importantly, feel confident about sharing it with the world. Thank you so much, Matt."
— Ryan M, Financial Services, NY
"You need to stand out today given the competition and PRSNL helps you do exactly that. My resume and LinkedIn profile are absolutely fire. Better than career services."
- Derek K, Software Development, CA
"This was a no-brainer. Work, studying and a social life is a lot to juggle... then throw in applications. PRSNL made it super easy and helped me get my job out of school. Very worth it."
— Emily P, Public Relations, NY
"I got the DIY Kit, which helped with my resume, cover letter and social media profiles. It's all accessible online so I still go back to it here and there. It's all there."
- Sean M, Education, NJ
TRUSTED BY EMPLOYEES FROM:
"The easy part is, your personal brand already exists. It's just whether or not you're willing to acknowledge and attend to it. This consciousness is invaluable for your professional success."
"Personal branding helps individuals become conscious of their differences, ultimately allowing them to position themselves in a way that makes them stand out."
"Acknowledging the need in this space and a lack of legitimate solutions, a new venture, PRSNL Branding was born, applying creative digital strategies from big brands to individuals."
All the world Is a Stage
SHAKESPEARE